Pastor Mrs. Esther Dogonyaro
President and Founder
BRIEF PROFILE OF PASTOR MRS. ESTHER DOGONYARO Pastor Mrs. Esther Dogonyaro is the wife to late General Joshua Nimyel Dogonyaro, former Nigerian Chief of Defence Staff(CDS). She is the president of Mountains of Hope Foundation, and founder of Kingdom Dominion Life Ministries and House of Excellence Church. Pastor Esther has acquired several qualifications in the field of Business, Management, Education, Theology, Designing and Manufacturing in the United Kingdom and The United states of America. She is a philanthropist that has empowered a lot of persons in Jos North and Jos South L.G. and has held positions in Health care sector, Education, Marketing and Sales, Management and Government. She is an entrepreneur, and She is the founder and CEO of TCL Nigeria Ltd, a company that formulates and manufactures organic Body and Hair Care products called Escare. Escare has won national and international Awards. She is an International Conference Speaker and belongs to several international Organizations. One day however a small line of blind text by the name of Lorem Ipsum decided to leave for the far World of Grammar. The Big Oxmox advised her not to do so, because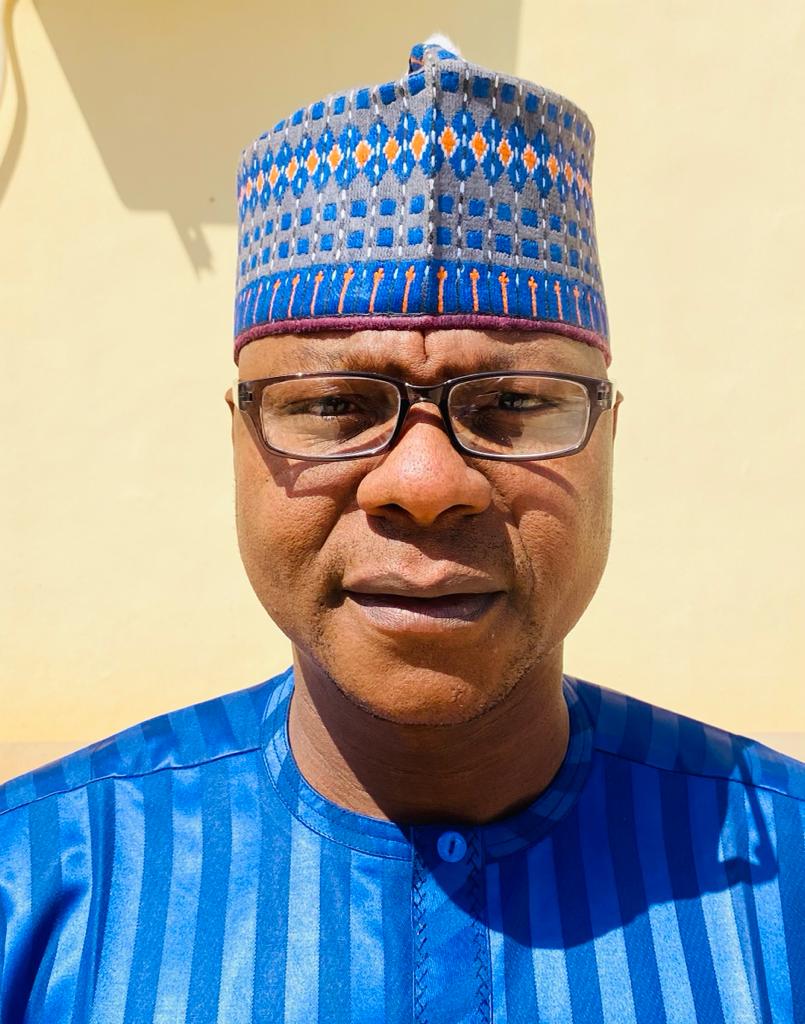 Dr. Solomon Titus Gushibet
Board Member. (MoHF)
Dr Solomon Titus Gushibet holds a B.Sc degree in Economics (University of Maiduguri), M.Sc Economics (University of Jos), PhD Economics (University of Jos), and PGD in Education (Usmanu Danfodio University Sokoto), and other relevant credentials. Dr Gushibet is a Fellow of the Institute of Chartered Economists of Nigeria (FCE), Certified National Account (CNA) and Member of ANAN, Member of the Chartered Institute of Cost and Management Accountants (ACMA) – accredited by the American Council of Training and Development (ACTD-USA), Associate Member of the Chartered Institute of Taxation of Nigeria (ACTI), Chartered Member of the Nigerian Institute of Management (MNIM), Member Teachers Registration Council of Nigeria (mTRCN), Member of the Chartered Institute of Forensics and Certified Fraud Examiners of Nigeria (ACCrFA), and Member of the Financial Reporting Council of Nigeria (mFRCN). Dr Gushibet is a Capital Market Development and Regulation Specialist (United Nations certified), and was a Member of the Research Working Group, African Research Council on Sustainable Development under the International Institute for Policy Review and Development Strategies (IIPRDS); with responsibilities in social and economic reforms, capacity building, and entrepreneurial development. He had a stint with the banking sector where he worked for about 10 years, and has functioned in various departments spanning operations, marketing and relationship management in First Bank of Nigeria Plc (2000-2007), Equitorial Trust Bank Ltd (2007-2008), and Guaranty Trust Bank Plc (2008-2009), from where he moved to the Academia. He variously served as Head Customer Service, Head Technical Support, Head Public Sector Group, Relationship Manager and Acting Branch Manager in these banks. He worked and rose to the rank of Senior Lecturer in the Department of Economics, University of Jos from 2009 to 2020 with Specialisation in Development Economics & Finance. His research interests are in development economics, financial economics, trade and development as well as growth and development challenges in developing countries. He is widely published in local and international peer-reviewed journals, and has to his credit about fifty (50) publications currently in circulation. Dr Gushibet was a Senior Research Analyst to the Presidential Economic Advisory Council (PEAC), Office of the Chief of Staff to the President of the Federal Republic of Nigeria, Presidential Villa/State House, Abuja from December 2019 to February 2021. He is currently a Senior Fellow, Directorate of Research, NIPSS Kuru. He attended many conferences, made presentations in several national and international conferences, workshops and seminars. He served in community-based services: For example; He was Member & Secretary of the Plateau State Economic Team (2015), Member & Secretary Transition Implementation Committee, sub-Committee on Finance, Plateau State (2015), and Member/Secretary of the Investigation Panel, Plateau State Internal Revenue Service (2015). He served as External Examiner at different times. He is a recipient of a number of awards and prizes as a mark of distinction and excellence in service and academics. These include Afribank award recipient of Best Graduating Student of Economics of the University of Maiduguri (Set 1999), award of excellence by the Nigerian Economics Students Association, the Nigeria Gold Merit Award for Transparency and Accountability by the TEEM MAGAZINE awarded in 2013 at the Merit House Abuja, and Recipient of the Northern Leadership Builders Award by ELITE MAGAZINE at Arewa House, Kaduna, Nigeria on February 27, 2016. Dr Gushibet sits on the Boards of Mountains of Hope Foundation and Bestradia Consulting. Born in 1975, he is happily married and blessed with four children.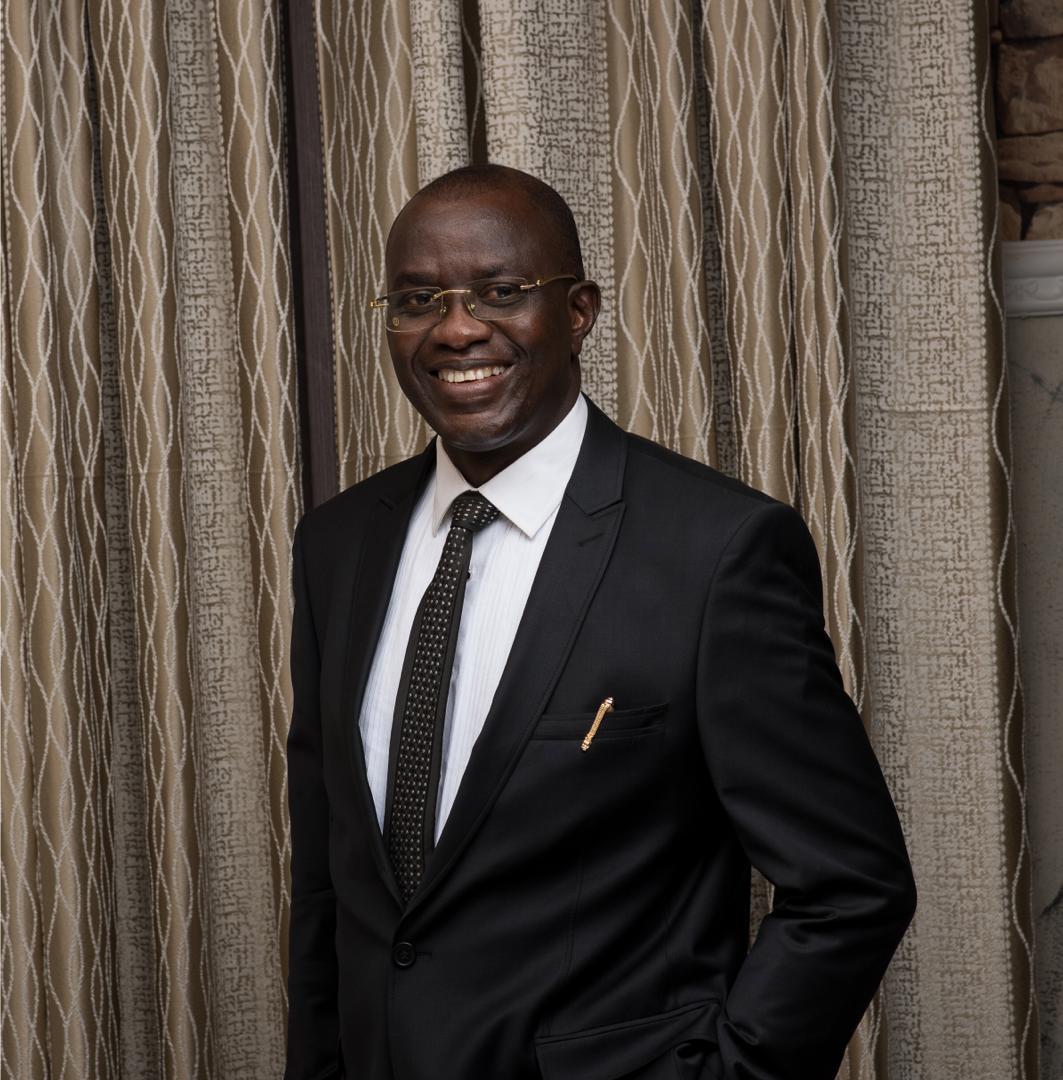 Professor. Dakas C. J. Dakas
Board Member. (MoHF)
Professor Dakas C. J. Dakas is a Professor of Law, a Senior Advocate of Nigeria (SAN) and the Principal Partner, Professor Dakas C.J. Dakas, SAN & Co. From 2014 to 2018, he served as the Dean of Law, University of Jos. From 2012 to 2014, he was the Ben Nwabueze Distinguished Professor of Law at the Nigerian Institute of Advanced Legal Studies, Abuja, Nigeria, as well as the Director of Research of the institute. A former Attorney-General and Commissioner for Justice of Plateau State, Professor Dakas holds an LL.B (First Class Honours) degree as well as postgraduate law degrees, including a Ph.D, from renowned universities within and outside Nigeria; has been a Visiting Professor at one of Canada's pre-eminent law schools, Osgoode Hall Law School, York University, and other prestigious institutions, and has received several meritorious awards for superlative academic performance. A cerebral scholar and prolific author, Professor Dakas has numerous publications to his credit, consisting of several authored/edited books, chapters in books, as well as articles on cutting edge issues in reputable Nigerian and international journals. A highly sought after speaker, Professor Dakas has presented over one hundred and fifty (150) papers on constitutional law, human rights, humanitarian law, international law, peace building and conflict resolution, building resilient communities and strengthening the security architecture in vulnerable communities, democratic policing, justice in transitional societies, election management, population dynamics, inter-ethnic and inter-faith dialogue and engagement, migration, refugees and IDPs, drugs and crime, corruption, economic and financial crimes, etc at workshops, roundtables, seminars and conferences, organised by several governmental and non-governmental organisations/institutions within and outside Nigeria. Outside Nigeria, Professor Dakas has presented papers at conferences in the United States of America (USA); Canada; Italy; South Korea; etc Professor Dakas has had a distinguished public service career within and outside the university system and has been engaged in several national and international assignments. Additionally, he is widely consulted by governments, inter-governmental organizations and non-governmental organizations. Rated as one of Nigeria's Top 100 lawyers, Professor Dakas has an enviable track record of outstanding achievements as an academic, a legal practitioner, a mentor and a public servant and is highly respected and celebrated in the community of legal scholarship, public service, politics, policy and strategic engagement and praxis.
Queen Monday Peterside is
Program Manager
Queen Monday Peterside is a legal practitioner from Rivers State, Opobo local government Area. She got her LL.B certificate from Rivers State University, where she graduated with a 2:1. She attended Nigerian Law school ,Abuja campus and was called to bar in the year 2019. She did her national youth service with Nigerian Maritime Administration and safety Agency(NIMASA) in Abuja liaison office and was the president of the Legal Aid Community Development service where she was awarded certificate of Leadership. Queen is an Associate member of the Institute of Chartered Mediators and conciliators(ICMC) and also a member of the Nigerian Bar Association, Unity Bar. She has good track record of working for a variety of organizations and have successfully handled the portfolio of several corporate bodies and individuals, and worked on several transactions in various sectors ranging from real estate, corporate and commercial, civil litigation, criminal, finance and secretarial services. She is an accredited Corporate Affairs Commission(CAC) Agent. Her skills are Advocacy, Negotiation, Research, Literacy and professional writing skills, an intricate understanding of business law at both state and national level, Attentive listener with exemplary communication skills in written and spoken form. She has a USAID certificate of Gender and sexual Diversity Training, and also Jobberman Certificate on soft skills. Her love for humanitarian service cannot be over emphasized. She is currently the Program Manager of Mountains of Hope Foundation in Jos, Plateau state. Her hobbies are travelling, reading, singing and watching football.
Yilwatda Kichime David
Administrative officer
Yilwatda Kichime David was born on the 22nd of December, 1991, in Rayfield, Jos, Plateau State, Nigeria into the family of Mr. & Mrs. Mudena David Yilwatda of Dungung village, Kanke Local Government Area, Plateau State, Nigeria. He speaks Ngas, English, Hausa and Berom as a result of his mother's language. His residential address is at Da Pam Bot Street Hwolshe, Jos, Plateau State while his home address is Behind HBC Resort Kwata-Zawan, Jos, Plateau State. He is single. His siblings include Ritgak M. Yilwatda, Maureen Leyitnan Mise, Rotshak David Yilwatda, Kamji David Yilwatda. Kichime had his primary school education at Rayfield Private School Jos from 1995-2003, then had his Junior Secondary School at Boy's Secondary School Gindiri from 2004-2007 before completing his senior Secondary School at Theological College of Northern Nigeria (TCNN) Bukuru, Jos, Plateau State from 2008-2011. He also rewrote his West African Examination Council at Government Secondary School Mbar in 2019. After his Secondary School, he went for his National Diploma and Higher National Diploma certificates at Plateau State Polytechnic Barkin Ladi and studied Office Technology and Management (OTM) formerly known as Secretarial Studies from 2013-2015 and 2016-2018 respectively. Kichime has had his 3 months and 1 year industrial attachments with the Nigerian Television Authority, Jos, Plateau State. He went on for his National Youth Service Corps in Government Vocational College, Nafada, Gombe State from 2019-2020. Afterwards, He worked at Graceland computerz in Jos, Plateau State from 2020-2022. He worked briefly with Solina Health Non-Governmental Organization as a Data Clerk. He currently works as an Administrative Officer with Mountains of Hope Foundation, the top leading Non-Governmental organization in Jos, Plateau State, Nigeria.